Why Is IBS Clear™ The #1 Choice For IBS Relief?
Read this important information below to discover how IBS Clear™ can eliminate your IBS suffering, once and for all.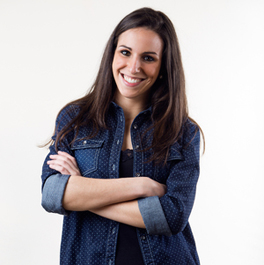 IBS Clear™ is known as the ultimate, 100% natural relief for Irritable Bowel Syndrome today. Thousands of our customers are thrilled at how they haven't had even a hint of IBS pain or suffering since using IBS Clear™ In fact, they're so happy that they told us they'll never buy any of the 'cheap chemical-based alternatives' ever again. Here's why:
You see, most IBS remedies contain only a few key ingredients important for IBS relief and prevention. Which is why the 'chemical based alternatives' everyone buys in pharmacies might relieve your IBS symptoms for a short time - but those uncomfortable symptoms never fully go away, they always come back. Sometimes they don't even work at all. Isn't it time you had total relief that's 100% natural?
Most IBS alternatives have less than top-notch purity, and are packaged in an improper dose. Only IBS Clear™ has it all. IBS Clear™ was developed to adhere to the strictest quality standards and contain more effective and bioavailable ingredients than any other product, hands down. Which is why people are calling it the 'Ultimate IBS Relief'.
IBS Clear™ proprietary formula utilizes 11 extensively researched ingredients and 10 natural digestive enzymes that are at the top of their respective health goals in terms of quality standards, scientific research, and purity. We recommend comparing the ingredients in IBS Clear™ with the competition. We are confident that you will not find a better treatment for IBS on the market.
IBS Clear™ Follows The Highest Quality Standards

IBS Clear™contains 11 tested ingredients and 10 natural digestive enzymes that meet the strength and purity guidelines of the USP/NF (United States Pharmacopeia National Formulary). It is manufactured in the United States in an FDA registered laboratory that exceeds industry standards. Our manufacturing facility is GMP-certified and abides by the strictest FDA recommendations.
IBS Clear™ Is The Best IBS Supplement On The Market
Improves Overall Digestive Health
Keeps the digestive system moving as it should
Quick And Effective Relief
Effectively combats constipation and diarrhea
Relieves Abdominal Pain, Cramping And Bloating
Designed to sooth pain and eliminate spasms caused by gas
Stabilizes The Digestive System
Contains 10 natural enzymes to aid digestion
100% Risk-Free Results
Feel confident and secure with our 100% money back guarantee
IBS Clear™ Gets To The Root Of The Problem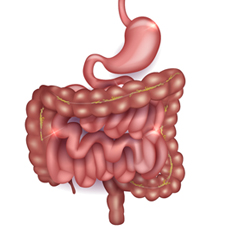 Did you know that an estimated 3-20% of Americans suffer from Irritable Bowel Syndrome (IBS), with women disproportionately affected? Two out of three people who suffer from IBS are female. IBS occurs more frequently in individuals under the age of 50, but may affect older adults and children as well. Unfortunately, the exact cause of IBS is not known, but individuals who suffer from IBS actively try to tackle this condition at its root cause.
For these reasons, it's crucial to have an IBS remedy that works. This will give your body the ultimate nourishment, support and balance it needs to effectively fight IBS, so you can get rid of painful symptoms, once and for all.
IBS Clear™ stands above other solutions by attacking the problem at its root. IBS Clear™ is a painless, risk-free alternative to prescription drugs and the many negative effects they're known for. It's a unique, maximum strength, proprietary blend of ingredients that is specially formulated to relieve and prevent IBS symptoms.
IBS Clear™ Is Recommended By Doctors And Medical Scientists:
What Do IBS Clear™ Customers Have to Say?
All testimonials reflect the range of typical results that our customers experience.
Comment by: Lisa K.
I have suffered from years of IBS and am so grateful to have finally found something that is giving me consistent relief. I have tried so many other products on the market and always carefully watch what I eat to be sure that I don't eat trigger foods. But all of this was without success. I took my first dose of IBS Clear two weeks ago and I am not as bloated and I have no more straining and cramping. It's completely cleared up my symptoms and I can highly recommend this product.
Comment by: Tracy G.
After using IBS Clear for a month, I can honestly say I am back to normal. My life is as normal as it can be! I haven't had any symptoms of IBS and I never thought that I'd be able to say this. I've had IBS for so long and being able to not worry about an attack is a life changer for me.
Comment by: Ian S.
I have struggled with diarrhea for years, and the anxiety of never knowing when and where I would need a bathroom was an impossible situation. It affected every aspect of my life, unfortunately, and I've been somewhat withdrawn from everything. A friend of mine told me about IBS Clear and told me that I needed to trust her and just try it. She also has irritable bowel syndrome and is one of the only people in the world who really gets me. She ended up sending me a bottle in the mail and I cannot thank her enough. I finally can go out without always needing to plan for a bathroom and I am even planning my first hike next week. Definitely don't be skeptical about trying IBS Clear. The formula really works!
Comment by: Josh B.
IBS Clear has given me the relief I did not think was possible. No pain since I started and it has helped me so much to manage my constipation. I'm as regular as I've ever been and with no more bloating and straining, I am beginning to meet up with friends again. And for the record, I've been on IBS Clear for 4 months now. It is the best IBS product ever. Spread the word to your IBS friends and family so that they too will feel better. There is no glamour to IBS and everyone should have the benefit of this supplement.
Comment by: Jill C.
There has been a lot of products I've tried and honestly, this is the only one that has given me complete relief from all of my symptoms. Nothing has ever worked this well before - nothing. So I'm feeling hopeful again after being sure that my life was going to be as hard as it's been forever. I'm so thankful to the folks who created IBS Clear.
Comment by: Seth T.
This supplement is nothing short of a miracle. I was diagnosed with IBS twelve years ago and I promise you that IBS Clear is the best product out there. Don't be discouraged. There is a bright future out there for you too!
Comment by: Jackie C.
I have had stomach problems for pretty much my entire life but was always told it was dairy and gluten issues. But in the end, while I don't know what it really is or isn't, I know that IBS Clear works. I am no longer having diarrhea and am feeling great. I wake up in the morning feeling great and am eating normally too. It's so shocking to finally feel good after being more or less not well for my entire life. My mom who is older now is so glad to see me finally feeling okay. If you have IBS, definitely try this product. It's worth every single penny - I promise you!
Comment by: Deanna S.
I've been taking IBS Clear for a few weeks now and after taking prescriptions and other products that this friend and that friend recommended, I finally got the advice of a friend with IBS that this was the new miracle on the market. I'm feeling good in absolutely every way and I will admit that I'm still a bit shocked every day to not be running to the bathroom all the time which has been the very unfortunate circumstances of my daily life until now.
Comment by: Lonnie M.
I am a fan of IBS Clear and never thought that I'd be able to say this about any product that promised me to feel better. And do you know who told me about IBS Clear? My regular doctor! Yes, he is a fan because all of his patients are raving about it like I am. Don't wait and throw more money away on other products that promise this or that. IBS Clear is all you'll ever need! Totally convinced if you couldn't already tell ;-)!!!!