Why Is IBS Clear™ So Effective?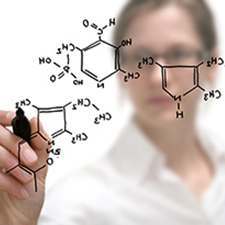 IBS Clear™ is a breakthrough dietary supplement that effectively combines the most powerful and extensively researched ingredients, giving you an all-in-one solution. Every single ingredient in IBS Clear™ was hand-picked by a team of medical doctors and scientific researchers, based on clinical data and designed to help relieve IBS symptoms and get results more effectively than any other IBS supplement available.
IBS Clear™ contains clinical tested ingredients that meet the strength and purity standards of the USP/NF (United States Pharmacopeia–National Formulary). Each ingredient was carefully researched and included based on clinical data. No other non-prescription solution comes close to in terms of quality and purity of ingredients.
IBS Clear's™, recommended use for adults is to take 2 (two) capsules daily. Take 1 (one) capsule in the morning and 1 (one) capsule in the afternoon.
IBS Clear's™ Proprietary Blend Of Ingredients:
Click here to see IBS Clear™ label.

Vitamin D is shown to improve overall intestinal health and functioning. Numerous studies revealed that the overwhelming number of IBS patients are found to be deficient in Vitamin D. Research on the connection of Vitamin D with IBS has documented an improvement in IBS symptoms when supplementing with it.
*References:

Psyllium Husk is a bulking fiber that works to cleanse the intestines, transporting waste and toxins out of the body. It is a source of soluble dietary fiber and is commonly used to relieve constipation, irritable bowel syndrome, and diarrhea. Psyllium Husk is recognized as beneficial by the FDA and is found in most quality constipation supplements. Research also shows that it may benefit reducing cholesterol.
*References:

Perilla is a plant and member of the mint family. Traditionally cultivated in Asia, it is grown all over the world today. Perilla extract is known to have many health benefits including improving gastrointestinal problems such as bloating and boosting overall digestive health.
*References:

Peppermint is primarily known for its cooling effects upon the skin. Studies have shown it to be effective in treating many health conditions. It has antimicrobial properties, it is helpful in soothing pain caused by spasms and is effective in fighting against E. coli and other pathogenic bacteria. It is also beneficial for easing and relieving symptoms of digestive problems.
*References:

Aloe Vera contains aloin, a gentle natural laxative that cleanses the colon and detoxifies the blood. It helps relieve constipation and supports a healthy digestive system, effectively helping the body to break down compounds and rid your body of bad substances and toxins that it doesn't want. After detoxifying your bowels, Aloe Vera leaves you feeling more energetic and less bloated.
*References:

Ginger is an ancient root recognized for a range of benefits to treat various ailments. Fundamentally, it provides excellent support to increase the circulation of blood, as such cleansing the body of excess waste and toxins, so essential when treating irritable bowel syndrome. It provides anti-inflammatory and antioxidant effects to reduce swelling, bloating and pain. Ginger also aids in delivering optimal nutrient to all parts of the body.
*References:

Fennel is widely used to stimulate intestinal motion to help restore bowel regularity. The fiber found in powdered fennel seeds also has a significant laxative effect aiding in digestive problems.


*References:

Turmeric is a perennial plant. It is known to be widely used medicinally and many argue that it is the most powerful herb today. It is known to help reduce abdominal pain and improve IBS symptoms including frequency of bowel movements. Overall, turmeric is considered to be useful for all gastrointestinal disorders.
*References:

Long Pepper also known as Indian Long Pepper, is increasingly being understood to aid in the management of gastrointestinal disorders. It positively affects abdominal pain and mitigates symptoms.


*References:

Cumin is a type of spice that has been used for many years medicinally to aid in digestion and now is commonly used for gastrointestinal disorders. Cumin has been shown to help with abdominal pain and positively alters the change in consistency of stool for both those suffering from constipation and diarrhea, helping patients who suffer from IBS.
*References:

Black Pepper (Piperine) is an essential element for increased absorption. Piperine, the main alkaloid from black pepper has been shown to substantially increase the bioavailability of the nutrients in foods and supplements. Piperine can turn a marginally effective therapeutic substance into a highly effective one by increasing its bioavailability.
*References:

Natural Digestive Enzymes including Lipase, Papain (Papaya), Amylase, Glucoamylase, Protease, Invertase, Maltase, Bromelain, Lactase, and Cellulase which are enzymes responsible for stimulating chemical reactions and assisting in breaking down proteins, carbs, and fats which is essential for full digestion and stress-free elimination. By breaking down foods, your body is able to use the nutrition for energy to assist with digestion. As individuals age, the digestive tract enzyme production begins to decrease making these enzymes crucial for those suffering from IBS.
*References: